New poetry fellowships will amplify the voices of vulnerable children experiencing housing instability and other life challenges.
Four Washington middle schools and school districts have won Fellowship grants from the Pongo Poetry at Schoolhouse Washington project to help their middle-school students use personal poetry to deal with housing instability and other trauma. The grants will establish school-based poetry programs using the acclaimed Pongo Poetry method. The program seeks to support and recognize the powerful voices of children as they overcome life challenges, amplifying those voices through Schoolhouse Washington's work to improve housing stability and educational outcomes. The recipients of the Pongo Poetry at Schoolhouse Washington Fellowship grants are:
Cascade Middle School, Highline School District, White Center, Wash., in King County. Project lead: Trenescia Wilson, Prevention/Intervention Specialist. "We hope this project will serve as a tool to help students tell their story, and receive support from adults who care for them," Ms. Wilson said.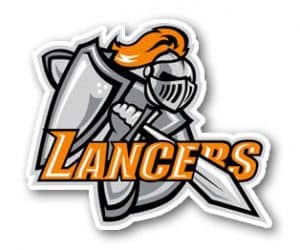 Lincoln Middle School, Clarkston School District, Clarkston, Wash., in Asotin County. Project lead: Heather Lang, Student Support Services Coordinator. Ms. Lang says the school's name and mission for their Pongo project is "Giving students voice through poetry."
Renton School District, Renton, Wash., in King County, with Nelsen Middle School, Dimmitt Middle School and McKnight Middle School. Project lead: Michele Starkey, Renton School District, Title I/McKinney-Vento/ Foster Care Liaison. "The Renton School District is excited to work with Pongo Poetry to give voice to our youth who have experienced housing instability and trauma," Ms. Starkey said. "We look forward to supporting students as they create, share, and publish poetry that reflects their lived experience."
Salish Middle School, North Thurston School District, Lacey, Wash., in Thurston County. Project lead: Katie Bridges, Academy Teacher. Ms. Bridges says that Salish Middle School will be running poetry workshops with students and "focusing on ways that students with housing instability have a voice in our community."
Fellowship recipients will receive a $1,000 stipend for project use; free training and materials worth up to $5,000; and gift cards for students who participate. In addition, Pongo will publish selected poetry written by students in the program. The project is a collaboration among Pongo Poetry, Schoolhouse Washington and Seattle University's Project on Family Homelessness and is funded by a grant from the Bill & Melinda Gates Foundation.
"The purpose of Pongo Poetry at Schoolhouse Washington is to give homeless liaisons and school staff an additional tool to serve middle-school students experiencing homelessness," said Richard Gold, executive director of Ponto Teen Poetry. "Poetry can help students use their creativity and expression to work through challenging times, find their voices and articulate their aspirations."
The applicants – including teachers, homeless liaisons, school counselors and administrators – were asked to describe how they would implement a poetry program in their schools. The grantees were chosen because they best addressed criteria such as their strong existing relationships with students; enthusiasm for personal poetry and its positive impact; and ability to involve parents and other community members in the program.
Katara Jordan of Schoolhouse Washington notes that nearly 8,000 middle-school-aged students were reported as homeless in Washington state in 2015-16. "The project will help us document the experiences of middle-school students in Washington state facing challenges to their education, especially housing instability, and share their stories," said Jordan.
About The Program Partners: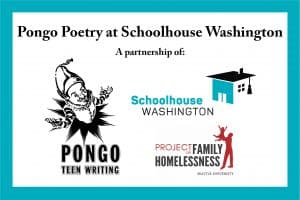 The Pongo Poetry Project is a 22-year-old nonprofit that has developed its own unique and uniquely successful methodology for facilitating poetry by youth and adults who have led difficult lives. Its mission is to facilitate personal poetry as a healing response to devastating trauma.
Schoolhouse Washington is an initiative to improve housing stability and advance educational success for the nearly 40,000 students in our state who experience homelessness.
Seattle University's Project on Family Homelessness works with advocacy partners across the region to help tell the stories of families who are homeless, and connect those stories to meaningful action.
For more information, contact: Richard Gold of Pongo Poetry, pongo_publishing@hotmail.com.